You may wonder what the rules are here. Read below: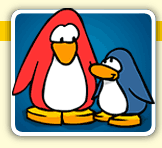 Policy Everywhere on this wiki
No vandalism such as putting lies or messing with content unecessarily.
No undoing content for no reason.
Do not beg admins to unprotect pages you have nothing to add to.
Do not post personnel information anywhere on this wiki. For example: Your real name, your last name, where you live, what school you go to.
If you're under 13, do not give out your age.
Requesting your fan character to be in EFF Agents
Your character must not...
have god powers, as like being a Mary-sue or Marty-Stu character unless they're powers are reasonable.
Have a name or design that offends a certain user's religion, race, gender or nationality.
be a copy of another person's character.
Extended rules on creating your character and joining the series can be found here.
Imagery Policy
An image must not...
Contain any swearing, sexual reference or reference to drugs - This applies to anywhere in this wiki, from chats, blogs and even images, swearing, sexual references or references to drugs are not allowed.
Contain any content that is related to bullying someone.
Contain any content that teases a user, from nationality, religion or gender.
Contain any picture of you, or any relatives (Yes, selfies are banned here).
Contain personal information about you and/or your family - Address, phone number, credit card information, etc. are not permitted.
The reason behind these rules...
Is to keep our users protected and safe. 
Is to keep the rights of our users.
Is to keep our wiki clean and organized.
Policy on chat
You can spam in chat, but only if the others accept it.
Don't "Blank" in the main chat.
No abusing your available powers.
No links to inappropriate or virus-filled sites.
Don't swear (The only swear words aloud are retard(if its used in the right way),Damn, stupid and crap(if these words are used to bully, you will be banned). 
No trolling (rick-rolling is allowed if it isn't a virus site).
Do NOT link to another wiki, wiki chat, or nonsense website.
Art text is aloud on chat, unless the bot is on the chat.
Do NOT door spam.
Above all, just have fun on this wiki!!!